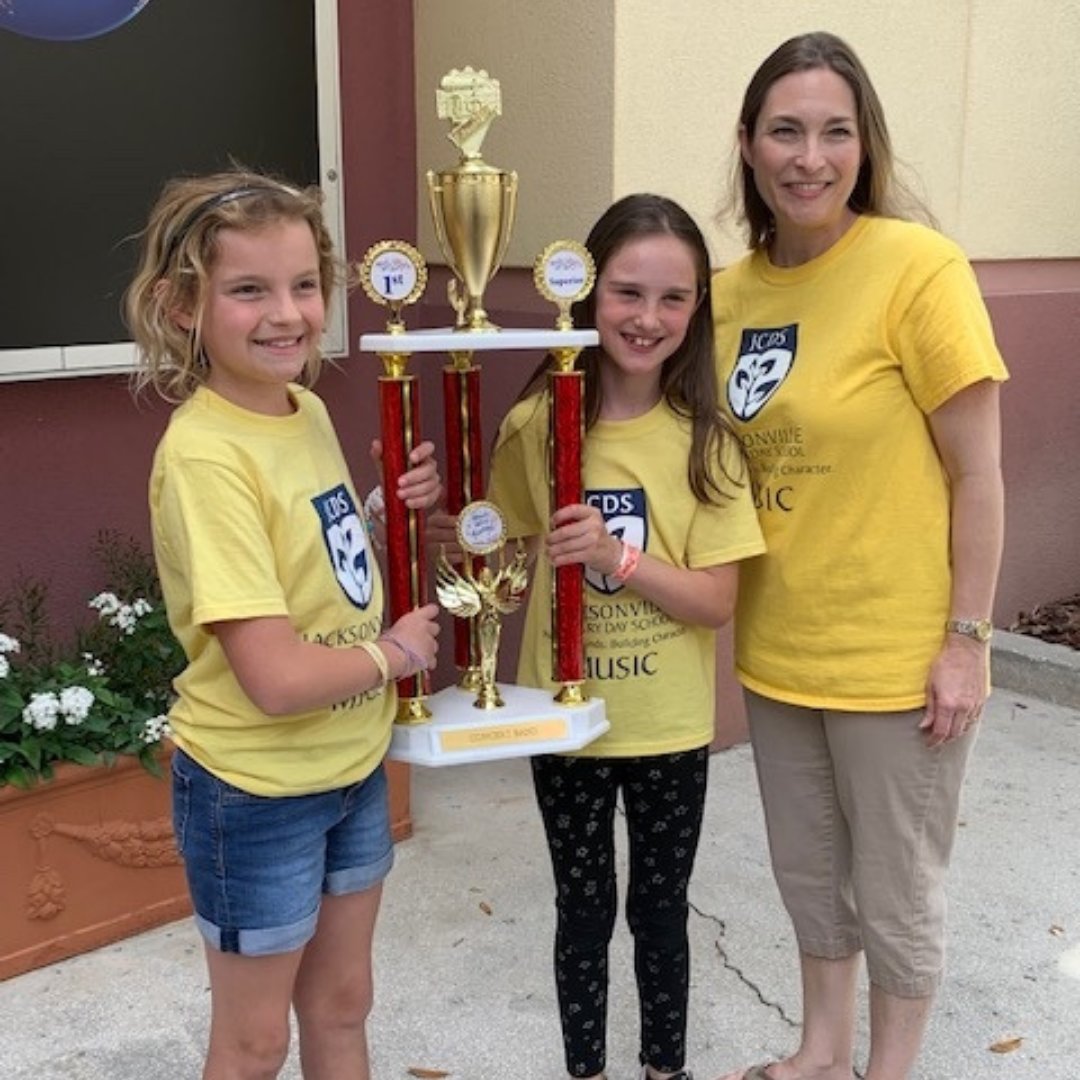 By Natalie Jackson, Jacksonville Country Day School
The Jacksonville Country Day School Band won first place in the Elementary Concert Band category and the title of Grand Champion and received the highest rating of "superior" at the Music USA Festival on April 9 at Universal Studios Orlando.
The group is made up of musicians in grades 3-6 who are learning brass, woodwind and percussion; for many of these students, this is their first exposure to ensemble performance.
Music USA Festival is an event where students of all levels across the United States come together to showcase their musical talents. this competition is judged by a group of highly qualified music teachers.
"The Kids received rave reviews from a panel of college music teachers who couldn't believe the incredible maturity and talent well beyond their years," said JCDS Band Specialist Chrystal Staples.
Music education is provided weekly during music specialist classes taught by Jessica Barker at Jacksonville Country Day School. The pre-Kindergarten grades 3-6 music curriculum includes singing, speaking, movement, drama, and instruments; guitars, drums, ukuleles and keyboards. Students in the group, an enrichment activity, meet up to five times a week in the morning before school to practice with their ensembles in preparation for competitions and performances.
"I'm so proud of our young instrumental musicians and thrilled to be their conductor and teacher," Staples said.