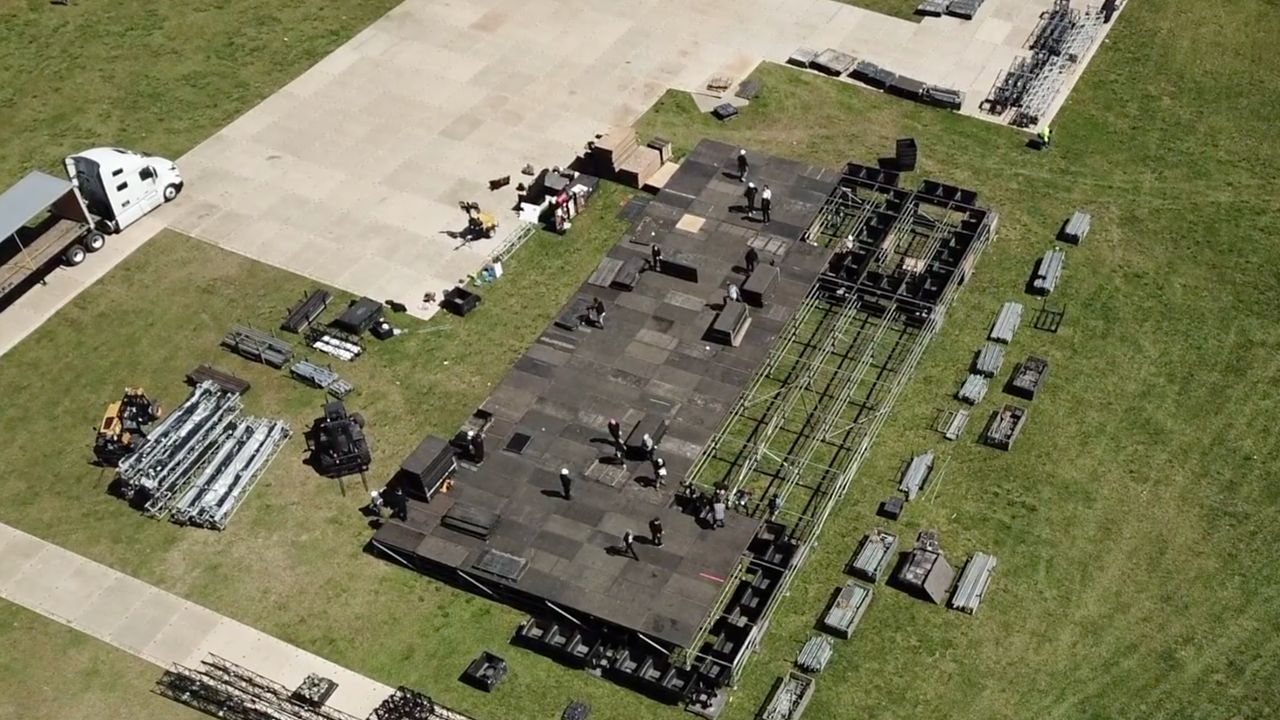 RALEIGH, NC — For the first time since 2019, the Dreamville Music Festival returns to Raleigh.
The concert on April 2 and 3 should bring together 40,000 people and a big economic boost for the Triangle.
What do you want to know

Dreamville Music Festival is April 2-3 at Dorothea Dix Park
J. Cole, originally from North Carolina, is the headliner of the concert
More than 25 artists and 40 vendors will be on site
The concert brought in $3.8 million in visitor spending in 2019
In addition to many major musical guests, a long list of local vendors will prepare food for ticket holders. One of the vendors is Oak City Fish and Chips.
"We're going to have 12, 80-pound fryers and a staff of 20 people," said Isaac B. Horton IV, managing partner of Oak City Fish and City. "Our plan is to serve 500 customers per hour. The festival will last 20 hours…which will allow us to serve 10,000 customers.
Horton was also a vendor the last time Dreamville was in Raleigh in 2019. Their food is not just a fan favorite, but a favorite of star entertainer and North Carolina native J. Cole.
"In 2018, when J. Cole's wife was pregnant, she would send him to the food truck to get his favorite meal, which is our big fish and shrimp," Horton said.
Horton is just one of more than 40 vendors who will be on hand this weekend. Crews have been busy all week setting up the concert perimeter and stage at Dorothea Dix Park.
Organizers say one of the most important tasks they will have for the weekend is monitoring and minimizing traffic for the two-day event.
There is no on-site parking at Dorothea Dix Park, but guests can be dropped off by friends, family, or ride-sharing services at various locations. There will be offsite parking at NC State University's Centennial Campus, and there will also be shuttle service to Moore Square Park to transport guests to and from the concert.
For more information on road closures, click here.​
"If you live in the area, I will say, expect delays and know alternate routes," Raleigh Police Captain Dedric Bond said. "We have the Wake County Sheriff's Department helping us, we have the State Capitol Police Department helping us and of course the Raleigh Police Department."
The one-day event in 2019 brought in $3.8 million for the Raleigh area. The staff are excited to see how that number will change this year as the event runs all weekend.
"There's more opportunity for there to be heads in beds in hotels and people going downtown and eating and drinking and all that good stuff too," said Joseph Voska, the supervisor. park programs and operations. "It also allows more artists to play and people to discover more artists they want to see."
Raleigh police said with an event of this size they have a contingency plan in place in the event of an emergency, but would not go into exact details on how many officers will be here.
This weekend, visitors can text "DREAMVILLE" to 888-777 to receive emergency alerts about the festival, weather and other updates.
There is also a community helpline for people who live and work near Dix Park. They can call (919) 295-6275 once the festival has started if they have any questions, comments or concerns.
The festival will end at 11 p.m. on Saturday and Sunday in accordance with the noise ordinance deadline.