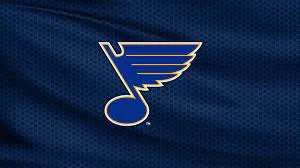 The Stanley Cup of the great
In the fall of 2021, The Great Paul Hill was taking 2 calls per morning choosing a number between 1 and 32.
Each number had a corresponding NHL team, and the # chosen was the team the caller had for the season.
Whichever team (or #) wins the Stanley Cup, wins the Great One and CFOS Morning Show grand prize.
The grand prize is an awesome Attack Shack gift card courtesy of the Brian E. Wood Funeral Home + $10 cash for the winning team's number.
So, if team #14 wins the Stanley Cup, the winner would get the gift card PLUS an additional $140.
PLUS, Pro Sport Fan Shop is offering gift certificates for 2nd place + TWO randomly drawn winners
The Great Paul Hill and Frederick William Wallace got the last 2 unselected teams.
2nd round game
Eastern Conference
6 Carolina Hurricanes = Frederick William Wallace, CFOS vs. 19 New York Rangers = Deanne Foreman, Chatsworth
Moved to Western Conference Finals
13 Colorado Avalanche – Gary Shute, Bognor vs 14 Edmonton Oilers = Linda McDonald, Georgian Bluffs
Advanced to the Eastern Conference Finals
24 Tampa Bay Lightning = Darlene Davidson, Owen Sound vs. __________________________
Eliminated in round 2
East
8 Florida Panthers = Kathy McMurdo, Owen Sound
West
20 St Louis Blues = Wade Clark, Southampton
25 Calgary Flames = Charlie McClure, Wiarton
Eliminated in round 1
East
2 Toronto Maple Leafs = The Great Paul Hill, CFOS
11 Pittsburgh Penguins = Karen Kocher, Hepworth
18 Washington Capitals = Mel O'Neill, Owen Sound
29 Boston Bruins = Bertha Campbell, Owen Sound
West
3 Minnesota Wild = Carol Van Eck, Kemble
9 Dallas Stars = Linda Murray, Walter's Falls
10 Los Angeles Kings = Marilyn Morris, Meaford
30 Nashville Predators = Greg Osburn, Goring
Did not qualify for post-season
East
1 Philadelphia Flyers = John Donnelly, Owen Sound (formerly of Chesley Lake)
12 Buffalo Sabers = Ian MacPherson, Georgian Bluffs/Wiarton
15 New Jersey Devils = Carol Young, Walters Falls
16 Montreal Canadiens = Don Grummett, Meaford
22 Detroit Red Wings = Kathleen Gardner, Owen Sound
27 New York Islanders = Bob Swannell, Owen Sound
28 Ottawa Senators = Marlene Holzworth, Kitchener
32 Columbus Blue Jackets = Anne Weymouth, Owen Sound
West
4 Arizona Coyotes = Keith McConachie, Southampton
5 Vegas Golden Knights = Marj Dyer, Williamsford
7 Winnipeg Jets = Glen Kirby, Owen Sound
17 Anaheim Ducks = Jeremy Urbshott, GTA (Greater Tara Region)
21 San Jose Sharks = Lorraine Dunning, Owen Sound
23 Seattle Kraken = John Hull, Georgian Bluffs
26 Chicago Blackhawks = Ken Jones, Owen Sound
31 Vancouver Canucks = Shirley Wallace, Williamsford