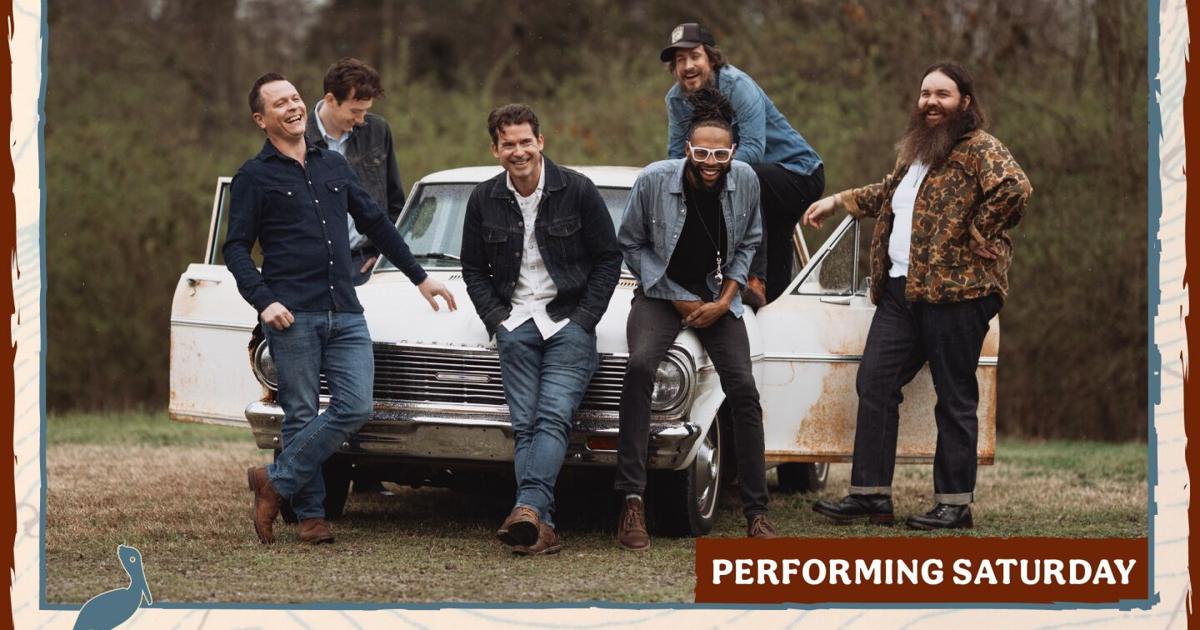 BEAUFORT — The Beaufort Music Festival is set to return on Friday and Saturday May 20 and 21, with a stellar lineup of nationally known acts.
According to a press release last week, the lineup for the popular event's 32nd edition includes Grammy-winning band Old Crow Medicine Show, high-energy alternative rock band Big Something, brass-funk- rock Empire Strikes Brass, indie folk band The 502s, rock-reggae band Signal Fire and New Orleans trumpeter Shamarr Allen, among others.
Beaufort Music Festival is a community-supported, volunteer-run event hosted by Beaufort Arts and Music Inc., a 501(c)3 non-profit organization run by a small group of people with a passion for music and the arts.
The two-day family festival will feature 13 bands and include a dedicated children's area equipped with art activities and games. There will also be food trucks and vendors.
The festival will take place on the waterfront at the Gallants Channel Annex of the NC Maritime Museum at 293 W. Beaufort Road Extension.
According to the release, the festival has elevated itself in many ways for 2022 by bringing in bigger artists and setting the stage for a wider audience.
Additionally, organizers said in the release that they are proud to announce that the festival will feature Sierra Nevada, one of America's premier craft breweries and the nation's seventh largest brewing company.
Sierra Nevada and Beaufort Music Festival have partnered to create a deeper festival experience for attendees with a "Hazy Lounge" and a "Pale Ale Green Room" experience for talent.
The festival has made the decision to remove all single-use plastics from the event in 2019 and will continue to follow this pattern in 2022.
"We are aware of the massive creation of waste that can come from large events and festivals, so we are doing our part to minimize the footprint of the festival in this way, and in many other ways," said the festival president, Karen Gould, in the press release. "Pairing these festival efforts with Sierra Nevada's superior and superior environmental record, the partnership just made sense."
For more details and tickets, visit beaufortmusicfestival.com/ or email Ms. Gould at [email protected]
Contact Brad Rich at 252-864-1532; email [email protected]; or follow on Twitter @brichccnt.