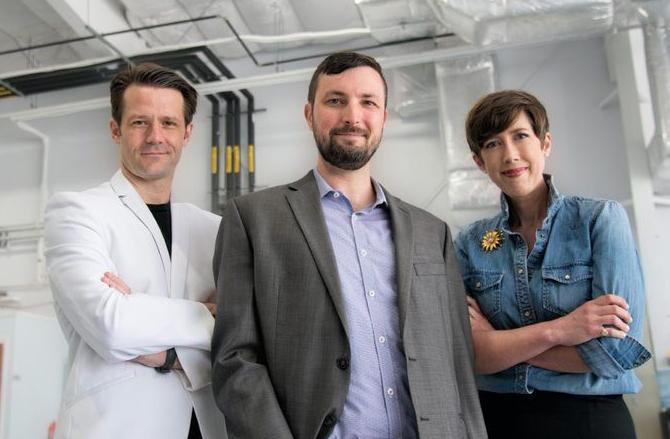 JOHNSTOWN, PA – The Johnstown Symphony Orchestra has appointed a new chairman of the board.
The board unanimously elected musician and bank manager Mark Addleman, 36, of Somerset, to take the leadership role for a two-year term.
"It is an honor to serve as President of the Johnstown Symphony Orchestra," Addleman said. "My predecessors worked to bring together an incredibly talented, energetic and dedicated group of men and women. I am touched by their confidence.
He said his goals and objectives are to have strong and consistent support for music teachers and meaningful participation in their work, coupled with a focus on collaborating with arts and service organizations.
"I will use my unique experiences in the art and business world to lead this entire team, the orchestra members, our staff, our executive director, our musical director and my fellow directors," said Addleman. "We believe it is our responsibility – indeed, a necessity – to make sure that this symphony is accessible and accessible to all members of our communities, regardless of their age or any difference.
"We are committed to sustainability and make meaningful and relevant contributions to the communities we serve – the communities that have supported us for 93 years. "
Addleman is Associate Principal Horn at the Erie Philharmonic and Vice President of Risk and Loan Operations at Somerset Trust Co. He joined the Johnstown Symphony Youth Orchestra in college and learned and performed under the direction of the former Music Director Istvan Jaray.
Addleman received a BA in Music Education from Temple University and an MA in French Horn from Carnegie Mellon University.
In 2020 Addleman, along with Erie Philharmonic principal oboe Danna Sundet and pianist Beth Etter, formed the Somerset Trio.
Jessica Satava, Executive Director of the JSO, said she was optimistic about the future of the JSO.
"Mark's work as a professional orchestral artist and as a bank agent uniquely qualifies him to lead our organization as we enter our 93rd season of service to the community through music," said she declared. "As a former student of our Johnstown Youth Symphony Orchestra, his personal story of the power of music to transform the future positions him as an effective advocate for the JSO's emphasis on music education for all. "
Music Director James Blachly has said that as he begins his sixth season with the JSO, he is excited to be working with Addleman and Satava.
"I hold them both in the highest regard," he said, "and I know that together we can help inspire this community through music and be a vibrant part of the energy and innovation that define this field. "
The board also elected Bradley Holuta, JSO cellist and lawyer at Marcus & Mack, as board secretary.
This is the first time that the board of directors has elected musicians to management positions within its management team. Addleman and Holuta join JSO's solo oboe Stephanie Caulder for a total of three musicians as voting members of the governing body.
Kelly Urban is a reporter for The Tribune-Democrat. She can be reached at (814) 532-5073. Follow her on Twitter @ KellyUrban25.