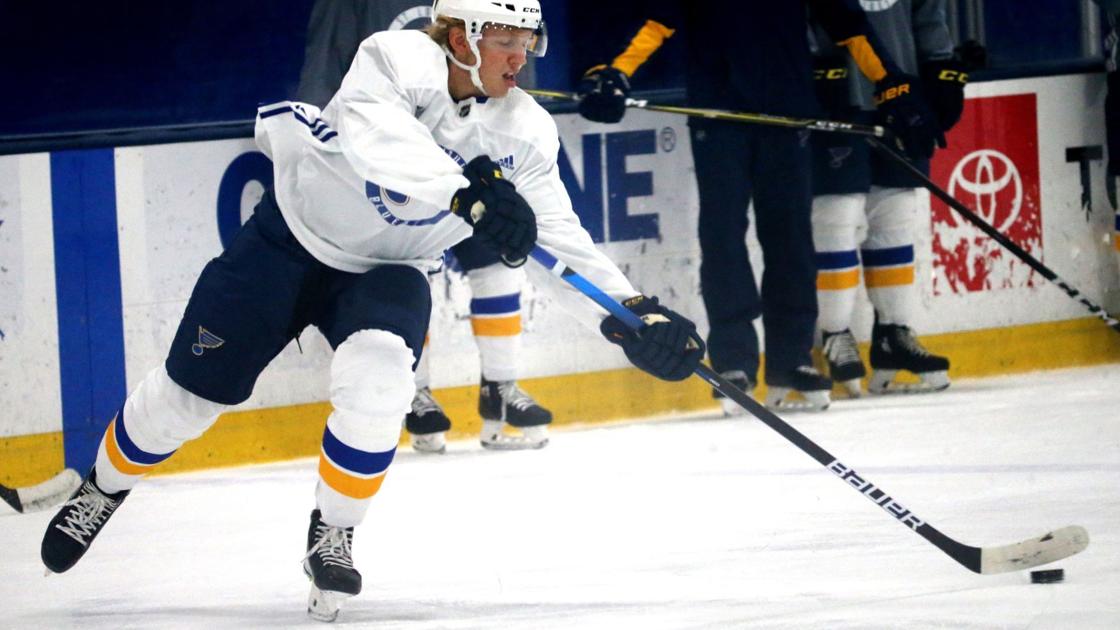 Still, there were a lot of positives to take from a tournament in which the Blues finished 1-1-1.
Perunovich lived up to its bill. He was one of the best players in the tournament, with his skating and passing and ability to read the ice both offensively and defensively. He finished with one goal and four assists, with all five points on the power play. (The Blues led the tournament with five power play goals.)
Forward Jake Neighbors, a first-round pick in the 2020 draft, also played as advertised, putting his full weight, playing well defensively and scoring a goal on Saturday against Detroit. Joshua had two assists in the three games and played a solid game from his midpoint.
Slowed down for some by a groin problem, Alexandrov was not very noticed in the first two games. But he scored twice on Monday. (Mathias Laferrière scored the other goal for the Blues.)
"I think there is a lot more than what we have seen in this tournament," Bannister said of Alexandrov. "I didn't think he brought his 'A' game, but he was good sometimes. But it will be a work in progress.
Another Russian, Alexei Toropchenko, got off to a slow start in the tournament but recovered on Monday with an assist and several good scoring chances.
"He's another guy that's been struggling a little bit lately so maybe we just don't see the speed," Banniser said. "Because he has a lot of speed. And he likes to bring the pucks to the net. I know he took a pretty strong one there in the third period, which we love to see. Hopefully we'll see more of it. "