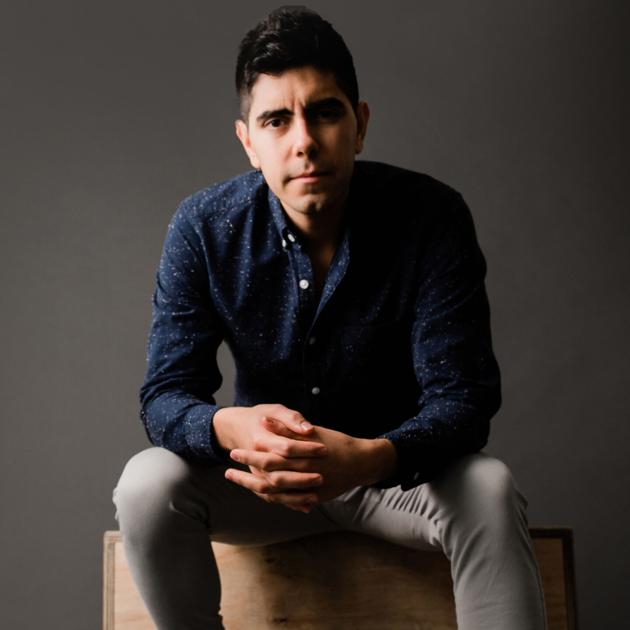 Joshua Espinoza, a Baltimore-based jazz pianist, will perform with his trio on Thursday, November 11 at the Gloria Faye Dingus Music Alliance in Warrenton. In addition to his original material, Espinoza's live sets include jazz interpretations of songs by the Beatles, Eagles and other popular artists; it is a style, he said, intended to "transform the enemies of jazz into jazz lovers".
"I think as jazz musicians we have done a bad job of making our music accessible," Espinoza said. "My main goal as a musician is to expand the jazz audience and reach people who have never liked jazz. "
By picking up songs that people already know and love, Espinoza said, he can show audiences how jazz can take familiar melodies in new directions.
Growing up in Martinsville, Virginia, and Greensboro, North Carolina, Espinoza began taking classical piano lessons. But when his high school music teacher introduced him to jazz, he immediately became hooked.
There was "something contagious about jazz," Espinoza said. "I loved the improvised aspect; conversations that can take place between musicians. There is a lot more room for creativity.
After studying music at university, Espinoza began by playing alongside more established jazz musicians. But the more he played, the more Espinoza felt the music didn't connect with the audience.
"I realized that no one knew these songs anymore," he said, adding that the hits of the jazz era had disappeared from popular culture.
For Espinoza, mixing jazz with popular songs has become a way of "making jazz relevant to people". In June 2019, the Joshua Espinoza Trio released "Journey into Night", a debut album consisting mostly of covers.
The trio includes Kris Monson on bass and Jaron Lamar Davis on drums.
Espinoza's next show in Warrenton is the first stop on his fall 2021 tour, which is funded in part by a Jazz Road grant from South Arts, a nonprofit that promotes the arts in the Southern States. United.
The touring grant "allows jazz artists to create tours off the beaten track and allows venues to take the risk of booking a jazz artist," Espinoza said. "In terms of touring, we are still at the start of our career, so we are delighted to meet a new audience in Warrenton."
Contact Liam Bowman at [email protected]