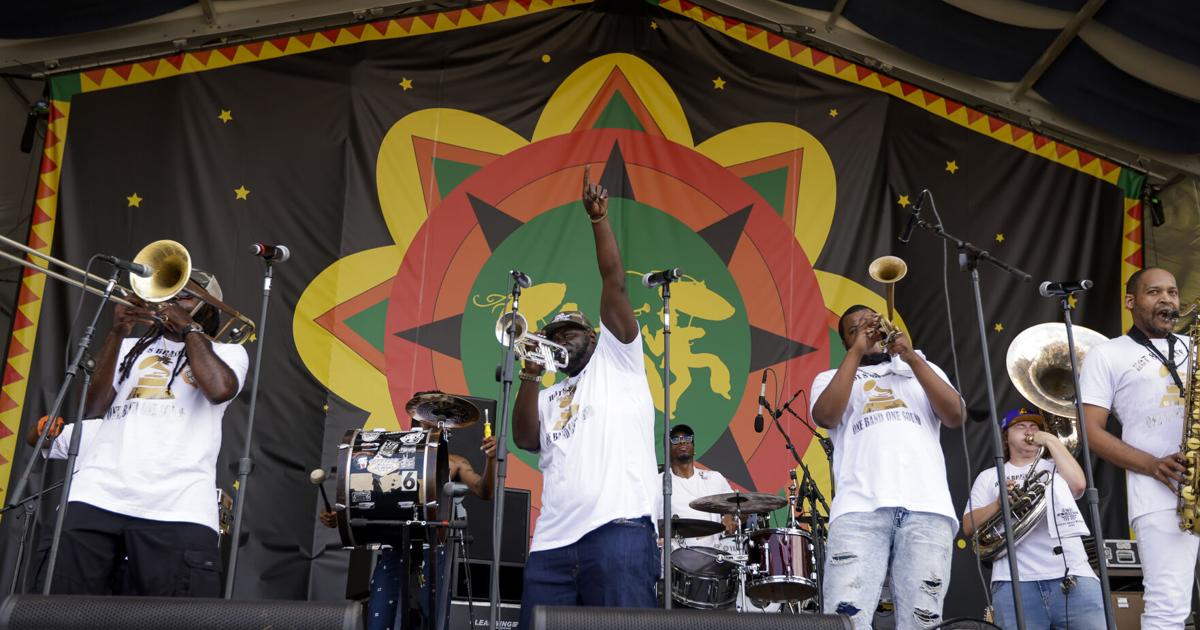 On Sunday, the Hot 8 Brass Band played the New Orleans Jazz & Heritage Festival for the first time without Bennie Pete, their longtime frontman and tuba player. Pete was 45 when he died in September of complications from COVID and sarcoidosis. "We always carry his spirit with us," said trombonist Tyrus Chapman, 48.
The loss of Pete left a big hole on stage, in part because Pete was a big physical presence who stood at least 6ft 6in tall and wore a size 16 shoe. eye and said, "You're going to be snorkeling."
READ KATY RECKDAHL'S FULL STORY HERE.
NO.festday3.050222.305.jpg
NO.festday3.050222.301.jpg
NO.festday3.050222.304.jpg
NO.festday3.050222.303.jpg
NO.festday3.050222.306.jpg
NO.festday3.050222.302.jpg
NO.festday3.050222.37.JPG