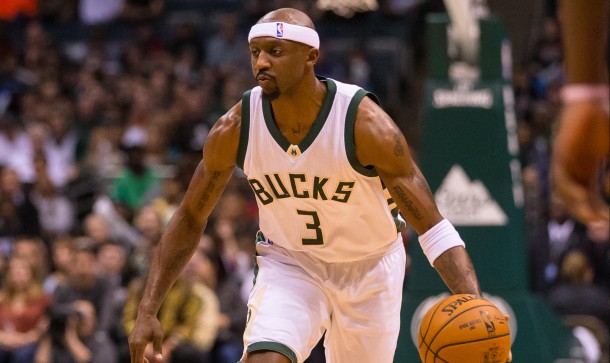 Jason Terry was among the first candidates to interview for the vacant head coaching position with the Jazz last weekend, and he told Brandon "Scoop B" Robinson that he was pleased with the results (Twitter link). Terry says his long multi-level basketball track record should give him an edge.
"When you talk about mentoring, teaching and developing players, I'd like to say that my skills speak for themselves," he said. "I have extensive experience at all levels – college, pro, G League, management, obviously playing 19, so with that alone I feel like a good man for the job."
Fifteen potential candidates have been linked to Utah since Quin Snyder resigned earlier this month. Terry, who interviewed the CEO Danny Ainge and general manager Justin Zaniksaid it would be a pleasure to work for such a well-run franchise.
"Their organization has been first class since I've known them, for the 19 years I've played and after," Terry said. "I can say that they are going in the right direction. They have a great core of guys and talent that speak for themselves. They've been Western Conference class, even though they've yet to win a championship or make the NBA Finals. I just think they are the right voice.
There are more from the Northwest Division:
by Kenny Atkinson change of mind about Hornets means the Jazz no longer have the advantage of being the only team conducting a coaching search, writes Ryan McDonald of The Deseret News. Terry Stotts, one of the finalists for the job in Charlotte, would also be a candidate in Utah, and McDonald wonders if anyone other than the Jazz is considering emerging as a possibility for the Hornets. He also speculates that the owner Michael Jordan could consider hiring Snyder, who has ties to North Carolina.
As one of the best ball handlers in the draft, Notre Dame guard Blake Wesley could be an option for Nuggets with the 21st pick, by Ron Gutterman of NBA.com. Wesley also has a high basketball IQ and would immediately become one of Denver's top backcourt defenders, Gutterman adds.
In an interview with ESPN Australia (video link), Dyson Daniels say it Thunder were his favorite team and Russell Westbrook was his favorite player when he was younger. Oklahoma City holds the No. 2 and No. 12 picks in Thursday's lottery, but Daniels will likely be selected between that bracket.
Silvio de Sousaformerly of Kansas and Tennessee-Chattanooga, trained Thursday with the Thunder, tweet Oklahoman's Joe Mussatto. Marcus time will work for OKC Monday (Twitter link).