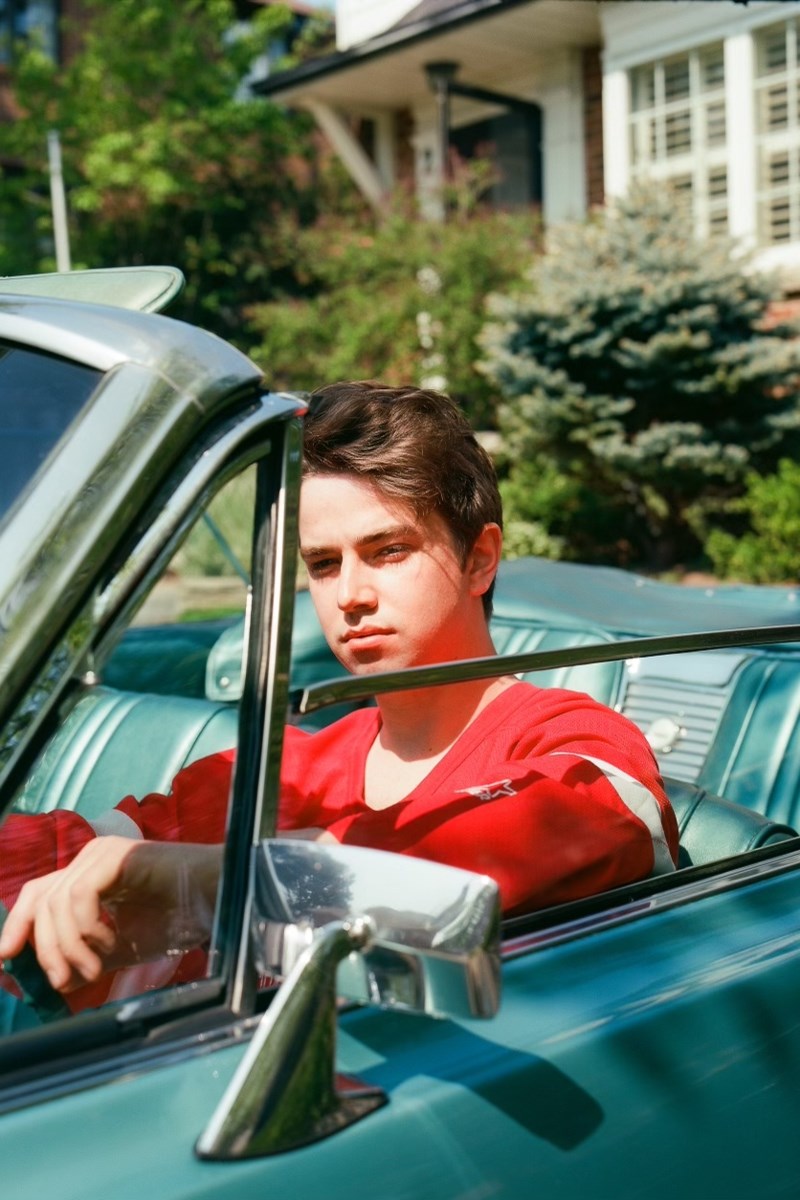 Orillia keyboardist and songwriter Ayden Miller will release a new song next Friday with her pop group, New Friends.
Come back for you is a song about nostalgia for summer and someone's passing, according to the 21-year-old Twin Lakes high school graduate.
"I think we tried to replicate the sound of some of our favorite bands when we were younger, pop-rock bands that we used to hear on the radio like Down with Webster and Neon Trees," he said. Miller said.
"Once we finished recording the song, we figured it might be perfect for radio, so we finished shooting a music video a few months ago and it's finally ready to roll out. "
New Friends consists of Stefan Boulineau, Conrad Galecki, Cole Wilson and Miller, all of whom were classmates in the Music Industry Arts Program at Fanshawe College London.
"Everyone has their own thing that they do really well, and while he was sitting in our house in London, our guitarist, Cole, started playing that guitar riff and we thought, 'Wow, this is really good, "and instantly I kind of came up with the chorus and started singing out loud and we kind of built up from that," Miller explained.
"A lot of lyrical ideas came from Conrad and me; our singer, Stefan, created some really amazing melodies. He's really what makes our songs sound like us. He's a really talented guy. So it was a team effort. "
The clip of Come back for you was directed by Christy Kim.
"When we decided to make a music video, a friend of mine recommended this amazing director from Toronto and she loved the lyrics of the song and thought it was kind of reminiscent of the romantic comedies of the late 90s and the early 2000s, so the whole music video is inspired by that, "Miller said.
New friends are full of hope Come back for you will be the band's hit.
"The last few months have been the first time I feel like all of our hard work is finally paying off. I think we're on our way to that next level, "Miller said.
"It's a song that is really catchy, really fun, and a song that people will really enjoy this summer."
He hopes the new track will help establish the band's fan base, whether with the help of a record label deal or not.
"Growing up, the dream was to be signed by a major label, but for me, that's not really about that," he said.
"If that happens, so much the better. If not, we still want to keep growing and have people join us with our vision. "
Coming Back for You will be available on all music streaming platforms, and the clip will be on Twitter and Instagram using the handle @newfriendsmusic.