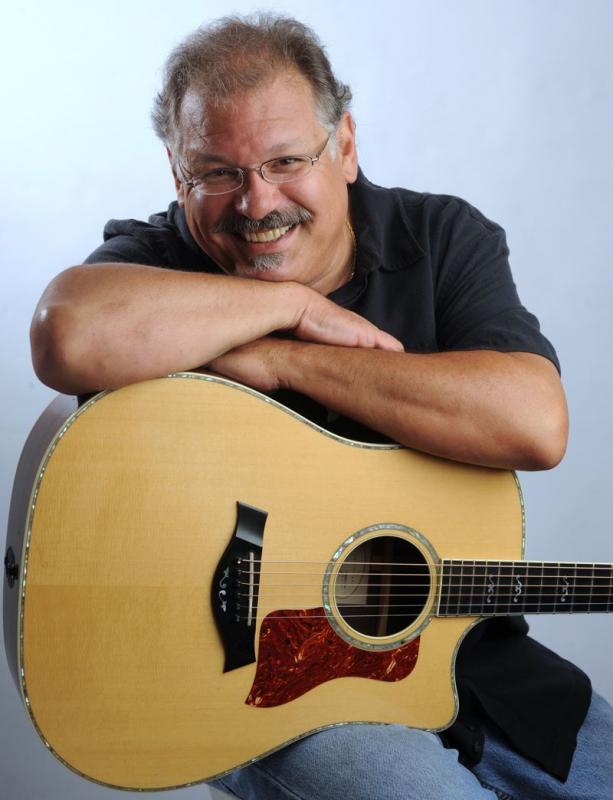 On the weekend of September 9-10, two great Maine musical acts will perform on the historic Boothbay Harbor Opera House stage. On Friday September 9, there will be a country and blues concert with Denny Breau & Friends followed by an evening of American roots rock with the Jason Spooner Band on Saturday September 10.
Denny Breau has been called a "musician's musician". His rhythmically impeccable, dazzlingly clear style allows him to do amazing things with a six-string guitar. It first draws an audience in with a finely arranged melody, then glides effortlessly into searing fingerplay that sets ears ablaze. Lightning-fast guitar lines that seem almost humanly impossible to accomplish are balanced with ones that have a quiet intimacy and wrap tenderly around his carefully crafted songs. He mixes genres with ease – folk, delta blues, country and jazz – "creating a totally accessible musical mix that captivates while entertaining", according to Lucky Clark writing for the Kennebec Journal.
As Denny waves to audiences and shakes hands after his performances, guitarists invariably ask how he performs certain techniques and Denny, who has a passion for teaching, is happy to show them off. This is especially true when demonstrating the guitar style of Chet Atkins, who was a family friend and major influence. The evening with Denny Breau will include Pat Pepin, Barney Martin and Bill Baskis playing country, blues, Cajun, folk and more. Advance tickets are $15. Regular tickets are $20.
Portland, Maine-based songwriter, guitarist and producer Jason Spooner has been a visible and respected presence on the Northeast and nationwide live music circuits for nearly two decades. As bandleader of the Jason Spooner Band (Dan Boyden – drums, Stu Mahan – bass and Dawson Hill – keyboards), Spooner has greatly expanded his musical horizons during 5 studio outings. The quartet is distinguished by an interesting American Roots Rock sound, backed by audible musicianship, interesting arrangements and clever, well-crafted songwriting.
Over the past 15 years, Spooner has performed with artists as varied as BB King, John Mayer, Jackson Browne, Michael Franti & Spearhead, Ray LaMontagne, Susan Tedeschi, Brett Dennen, Allen Stone, Everlast, Jackie Greene, G. Love , Guster, Blues Traveler, Peter Rowan and Sara Bareilles. The band performed at Targhee Fest in Jackson Hole, WY – The Gathering of the Vibes in Bridgeport, CT – FloydFest in Floyd, Va – The Festival at Sandpoint – Sandpoint, ID – The Naukabout Festival on Cape Cod, the River City Roots Festival in Missoula, MT – The Rocky Mountain Folk Festival in Lyons, CO and were perennial favorites at the Sundance Film Festival in Park City, UT.
In addition to recent rave press in Guitar World Magazine, No Depression, High Times Magazine, Wood & Steel Magazine, and USA Today, the Jason Spooner Band was recently named one of the coveted "On The Verge – Bands you should know by Relix Magazine. The group has won and received numerous nominations at the New England Music Awards, including Live Act of the Year (winner) and Song of the Year (nominee).
Advance discount tickets for the Jason Spooner concert are $20, with regular tickets at $25. Tickets for all upcoming performances are on sale at the Opera House box office at 86 Townsend Ave., Boothbay Harbor or by calling 633-5159. Tickets are also available online at boothbayoperahouse.com and on the day of the show at the door. Doors to seat both concerts open at 7 p.m., with music starting at 7:30 p.m.