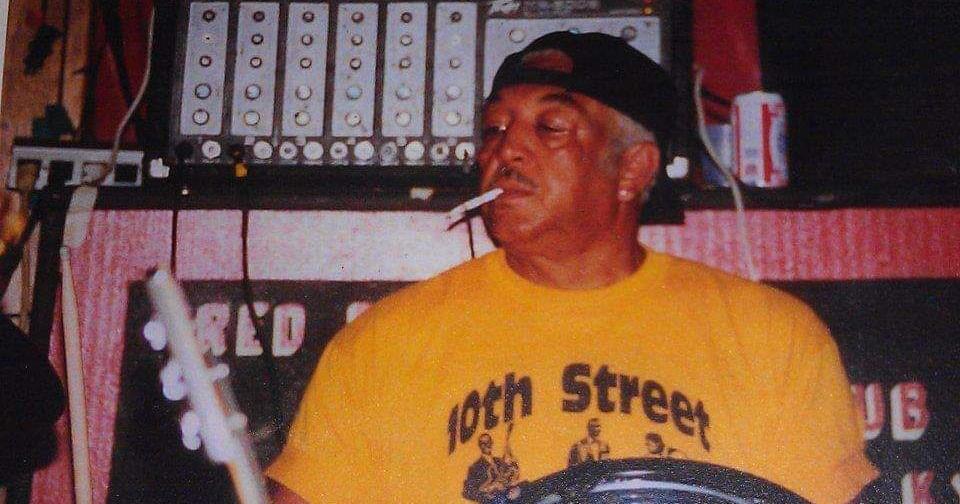 LOUISVILLE, Ky. (WDRB) – A Louisville musician known for his talent as a blues drummer has died.
Booker Washington "Sonny" Sitgraves Jr. died Jan. 14 at the age of 84. Sitgraves became a popular drummer in Chicago, playing with Muddy Waters, Howlin' Wolf, Buster Benton and John Littlejohn, among other iconic blues artists.
Sitgraves, who was born in Louisville, graduated from Central High School and began playing in the Louisville area before moving to Chicago in the late 1960s.
The self-taught drummer's talents have been recognized by some of Chicago's biggest blues stars. He played with John Littlejohn and Howlin' Wolf.
Sitgraves was a sought-after drummer during his time in Chicago.
"One of the big stories he would tell us is that Muddy Waters came along and recruited him to play with his band," said Jae Spencer-Pulliam, Sitgraves' daughter. "Howlin' Wolf and Muddy Waters had a rivalry because Muddy Waters would take the musicians from Howlin Wolf."
While Sitgraves was an active part of the Chicago Blues scene, his family also spent time with industry stars.
"Howlin' Wolf used to go to my parents' house for dinner, Muddy Waters and my dad were friends. Howlin' Wolf, his wife watched my sisters," Spencer-Pulliam said. "Just hearing those stories, you don't recognize him, because to me, he's just my dad."
After retiring from the Chicago Transit Authority, Sitgraves returned to Kentucky, but continued to perform locally. He performed with the 10th Street Blues Band for over a decade. The group performed at the Kentucky Folk Life Festival and at blues clubs and festivals across the state.
He was honored by the Kentuckiana Blues Society with the Sylvester Weaver Award in 2007.
Stevie Ray's Blues Bar, a jazz bar in downtown Louisville, has hosted several Sitgraves tribute concerts in recent years.
"He was so charismatic, he was definitely a character," Spencer-Pulliam said.
On Wednesday, a visitation service for Sitgraves is held from 10 a.m. to noon at Genesis United Methodist Church in the Shawnee neighborhood. A funeral service will follow at noon.
Sitgraves' family are asking all bikers on their procession to arrive around 1.15pm for their "last ride".
Copyright 2022 WDRB Media. All rights reserved.