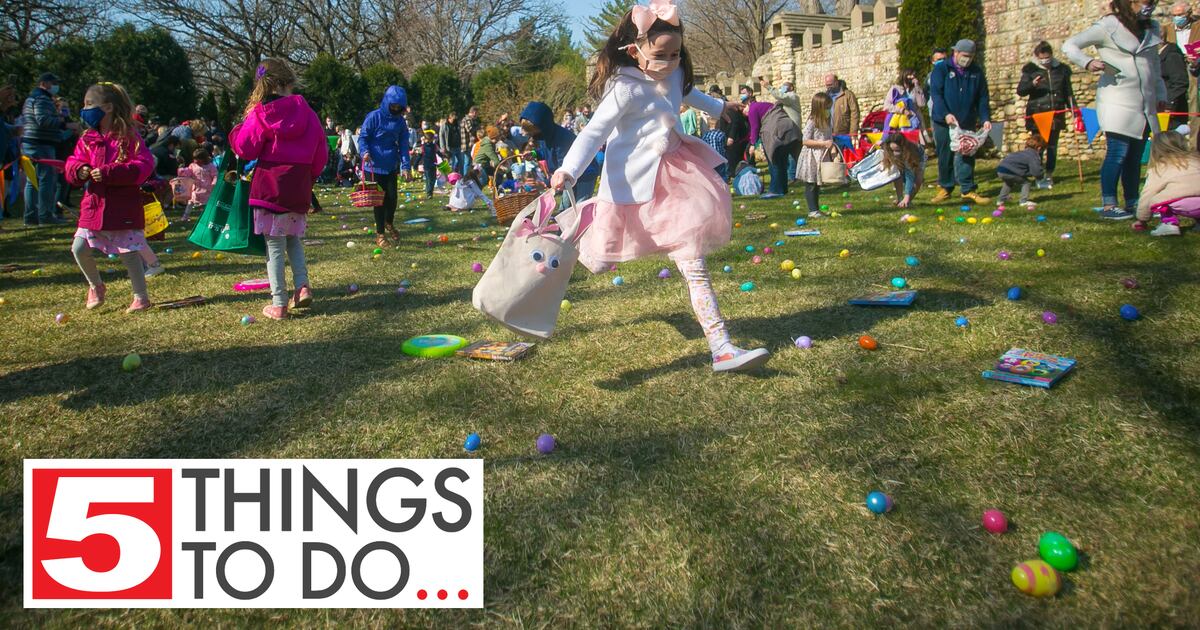 1. The Standard Jazz Project will perform on Friday nights, like every month, at the Stage Left Cafe, 125 W. Van Buren St. in Woodstock.
Performances take place from 8pm to 10pm once a month, mainly on the first Friday of the month. In May, they will perform on May 13.
The band has been performing in northern Illinois and southern Wisconsin since 2014, according to the Woodstock Opera website where the Stage Left Cafe is located.
They perform in a range of configurations which include female vocals, piano, bass, guitar, vibes, drums, trombone, saxophone, and trumpet or flugelhorn. They play jazz standards from the 40s to the 70s, with a few more surprises.
There are no cover charges, but donations are encouraged.
For more information, visit woodstockoperahouse.com.
2. Get outside and take in the springtime views of the American Woodcock performing her amazing courtship flight.
The McHenry County Audubon Society and the McHenry County Land Conservancy offer two walks with the goal of catching a male woodcock calling before launching into the sky.
One march will take place Saturday at 7 p.m. at Boloria Meadows Conservation Area, 7219 Millburne Court near Bull Valley and the other will follow, also at 7 p.m., April 6 at Hennen Conservation Area, 4622 Dean St. in outside of Woodstock.
Participants in either walk should bring flashlights. Registration is not required, but RSVPs to Amanda Parrish at [email protected] are encouraged.
3. The Spring Crafts and Vendors Fair will be held from 9 a.m. to 4 p.m. Saturday at the Nunda Masonic Building, 200 Ellsworth St. in Crystal Lake.
The event will feature vendors selling jewelry, wooden signs, handmade pottery, floral items, handmade purses and bags, and quilted items. There will also be sales representatives from Thirty One, Scentsy and Color Street.
Free entry.
4. The Raue Center for the Arts' run of "Always… Patsy Cline" continues to its downtown location at 26 N. Williams St. in Crystal Lake.
Performances are Thursdays and Fridays at 7 p.m., Saturdays at 2 p.m. and 7 p.m., Sundays at 2 p.m. until April 16.
The musical is based on the true story of Patsy Cline's friendship with housewife and Houston fan Louise Seger and the couple's pen pal friendship, which lasted until Cline's untimely death in a plane crash in 1963.
"Always…Patsy Cline" is directed by Kevin Wiczer with musical direction by Bryan McCaffrey and choreography by Billy Seger, according to a press release. The cast includes Sarah Beth Tanner as Patsy Cline and Michelle Tibble as Louise Seger.
Tickets are $39.50, while RaueNOW members get a 30% discount and student discounts are also available.
For more information, visit rauecenter.org.
5. The McHenry Veterans of Foreign Wars Post 4600 will hold a Stravaganza Easter Eggs this Sunday while Melody Living in Lake in the Hills will host an Easter Egg Hunt on Saturday morning.
The Easter Egg Hunt at Melody Living, 525 Harvest Gate Road, is free and open to the public. The event runs from 10 a.m. to noon and the egg hunt begins at 10:30 a.m. for children from birth to 10 years old.
There will also be a photo shoot with the Easter bunny, games, music and an egg hunt for each age group.
For more information, call 847-957-7070.
The VFW event, which runs from 9 a.m. to noon at the post, 3002 Route 120, will include a meet and greet with the Easter Bunny with professional photos available.
Families should bring a basket for the egg hunt, and there will also be raffles and goody bags.
The event is sponsored by Barb Bloomfield and the VFW Auxiliary.
Additional photo opportunities with the Easter Bunny will be offered at Anderson's Candy Shop, 10301 N. Main St. in Richmond.
Photos are free, but families must bring their own cameras. They will be offered from 10 a.m. to 2 p.m. every Saturday and Sunday from April until Easter. That includes this weekend, next week, and April 16, which is the Saturday before Easter.
The Rabbit takes a lunch break of approximately 20 minutes around noon, so families are asked to plan accordingly.
Call the store at 888-214-7614 for more information.
Would you like your event to appear in this weekly section? The first step is to submit your events to the Northwest Herald Community Calendar at shawlocal.com/northwest-herald/local-events/ where they are then considered for inclusion in this feature.