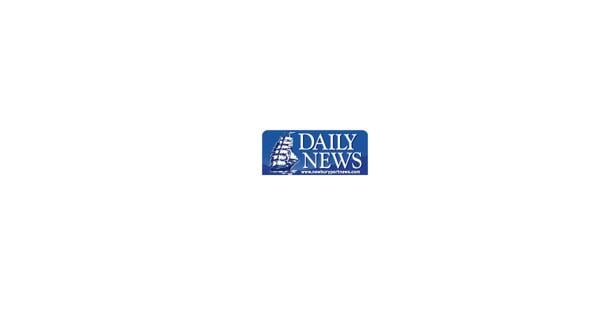 NEWBURYPORT — In what you might call a battle of the bands, two members of a local music group have won harassment prevention orders against a former bandmate who they say is upset about getting gigs at a local restaurant and he didn't.
Two Cuppa Joe members obtained the harassment orders against David Buschini last week, the latest of which came during an intense hearing in Newburyport District Court on Monday.
During the hearing, a member of Cuppa Joe accused Buschini of sending harassing text messages and social media messages to his family, friends and girlfriend after he blocked Buschini's number and profiles. . Buschini, standing a few feet away, accused his former group of attacking a mutual friend.
After a roughly 10-minute hearing, during which the plaintiff read a rude message he says Buschini left on his friend's social media account, Judge Peter Doyle issued the restraining order. one year.
Last week, Judge William Martin issued another member of the group a temporary harassment prevention order against Buschini.
The order prevents Buschini from coming within 50 yards of his two former bandmates, their residences and workplaces next year. Where they have worked regularly for the past few months is at The Joy Nest restaurant on Water Street, according to court documents.
Cuppa Joe is a jazz and blues quartet who are also known for dipping into rock 'n' roll, performing classy tunes from the 1950s and 1960s. Among the legends they cover are Frank Sinatra, Elvis Presley, Johnny Cash and Nat King Cole, according to his Facebook page.
Buschini, according to court documents, had performed solo piano concerts at The Joy Nest's sister restaurant, Brown Sugar By The Sea, just across the street.
According to affidavits included in the harassment order applications and court testimony, the harassing messages came in response to Buschini feeling jealous that his former band regularly played at the often-busy restaurant when he had to. to play the solo piano across the street.
Buschini would also go after what he perceived as unfair treatment by a Joy Nest employee who had no control over who played where and when.
"He kind of figured out that I secretly helped Cuppa Joe get gigs at Joy Nest and he didn't," the employee wrote, adding that he scolded her at least once at the restaurant in front of customers. .
Despite the harassing messages, at least one of the band members expressed empathy for Buschini and even went so far as to reach out to his parents for help, according to court records.
Dave Rogers is a reporter for the Daily News in Newburyport. Email him at: [email protected] Follow him on Twitter @drogers41008.