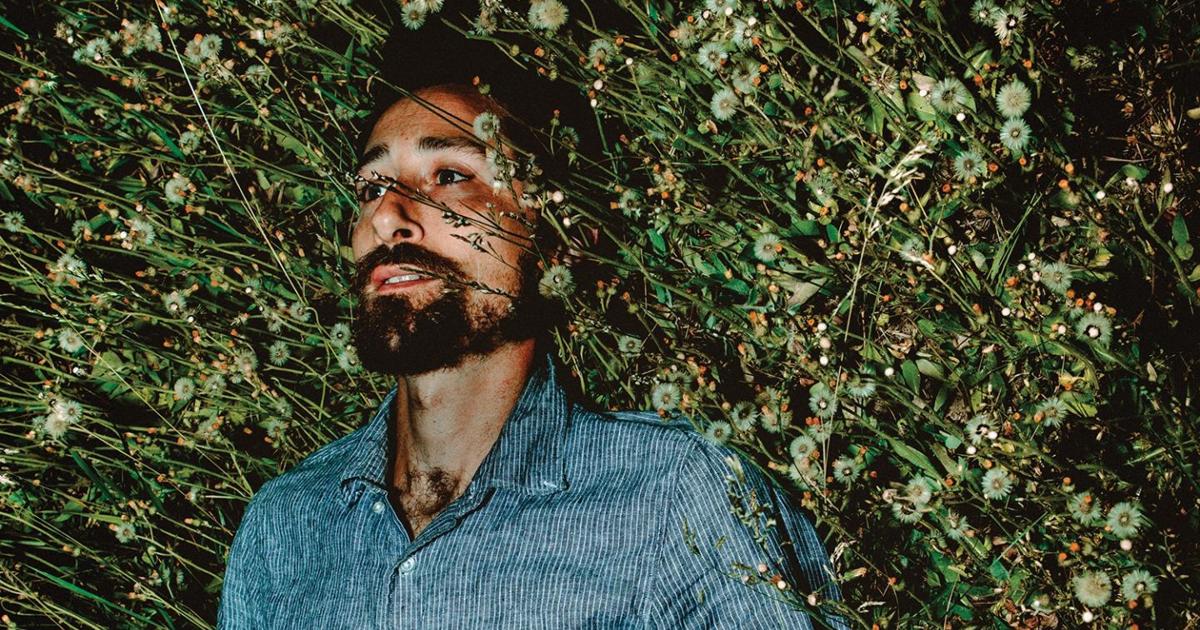 [ad_1]
Boston blues trio GA-20 and Massachusetts solo group Suitcase Junket aka Matt Lorenz from Rutland team up for a powerful blues-focused two-part program at the Higher Ground Showcase Lounge on December 18.
Named after a vintage Gibson amplifier, the GA-20, formed in 2018, is led by longtime blues legend Charlie Musselwhite guitarist Matt Stubbs and singer / guitarist Pat Faherty with Tim Carman on drums.
The powerful trio quickly started to gain an following and signed with famous soul / R & B label Colemine Records, who released their debut album, "Lonely Soul", in 2019 with wide acclaim. The album premiered at No. 2 on the Billboard Blues Chart.
GA-20 is performing in support of a new album, "GA-20 Does Hound Dog Taylor: Try It… You Might Like It!" a tribute to the late Chicago blues, Hound Dog Taylor. Released in August, the album landed No. 1 on Billboard's Blues Album Chart in September.
"We feel a strong connection to the unique setup of two guitars and drums without bass," Stubbs said in a press release, "and we all really enjoy the raw, unadorned sound of Hound Dog. we are trying to do as a group.
"If you care what a rowdy 1950s Chicago jook-joint sounded like, GA-20 is here to help," the album keeper said. "They keep it simple and fierce; wrong, rumbling riffs, catchy grooves and provocative vocals.
The American singer-songwriter called it "sweaty, rough and tumbling blues, relentless," adding, "It's a non-stop party showcasing not only Taylor's music, but the powerful approach. of GA-20.
And Downbeat called it "10 hard blues-rock tracks that sound more like the early White Stripes to their looser than something you'd hear at a daytime blues festival."
Lorenz, 38, who grew up outside of Rutland in Cavendish, describes Suitcase Junket as a "one-man band with throat vocals and slide guitar"; "No loops or special effects, just a guy making a racquet with homemade foot drums, a threshing guitar, a bunch of songs and a mouth."
Now based in western Massachusetts, the singer-songwriter-guitarist-percussionist – whom NPR has called a "master of the musical imagination" – started the Suitcase Junket in 2009 "with the desire to make a soundtrack sound. no one like many ".
The Suitcase Junket – the name is a nod to his long-standing love for collecting old suitcases, including one that serves as a bass drum – performs in support of his sixth album, "The End is New. ".
Released in late 2020, the album was produced by trusted friend, producer and Los Lobos saxophonist Steve Berlin, and released by BMG's new US label, Renew Records. Lorenz calls the album, which tackles everything from our obsession with social media to climate change with a decidedly personal approach, "an unhappy love letter for the earth and us" in the sleeve notes.
"I told Steve I wanted to do a doom-folk record," Lorenz said in a press release. "There is a heavy mixture of hope and hopelessness in the sounds and I was trying to mirror society using truth, myth, confessions and stories."
The album "looks new to the Suitcase Junket," the Boston Herald said, adding, "That wild energy, that punk-folk-gothic-busker-at-the-end-of-the-world vibe remains. But Lorenz remains. has found new ways to channel her aesthetic.
[ad_2]