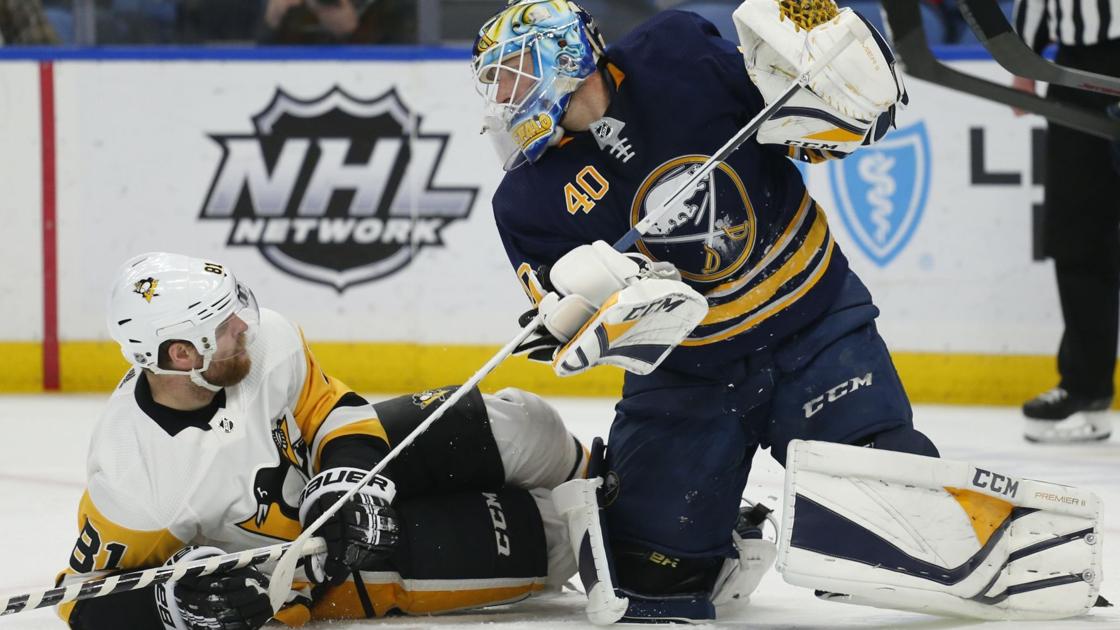 GLENDALE, Ariz .– For Arizona Coyotes goaltender Carter Hutton, the start of the 2021-22 hockey season has been a personal reunion tour.
Although he didn't play in Buffalo on Saturday, he spent the previous three seasons with the Sabers before signing a one-year, $ 750,000 free agent contract with the Coyotes in the offseason.
On Monday at the Gila River Arena, he played against the Blues, for whom he worked with distinction in the 2016-17 and 2017-18 campaigns.
"Yeah, I guess I've bounced around enough," Hutton said. "There aren't a lot of games where I haven't played for a former team."
In fact, it's not that bad. Arizona is the fifth team in a 10-year NHL career for Hutton, 35.
"It's always fun. Lots of good friends there (with the Blues), especially some of the staff – some people you don't see too often, "he said. "These are pretty valuable relationships in this game. As you get older, you hold them dear.
The Blues' roster has changed dramatically since Hutton last played for St. Louis in '17-18.
"Yeah, not a lot of guys," Hutton said. "Obviously Robert Bortuzzo and I are pretty close. Both from Thunder Bay, Ontario and we played junior together. We have been friends for many years. We practiced a lot together.