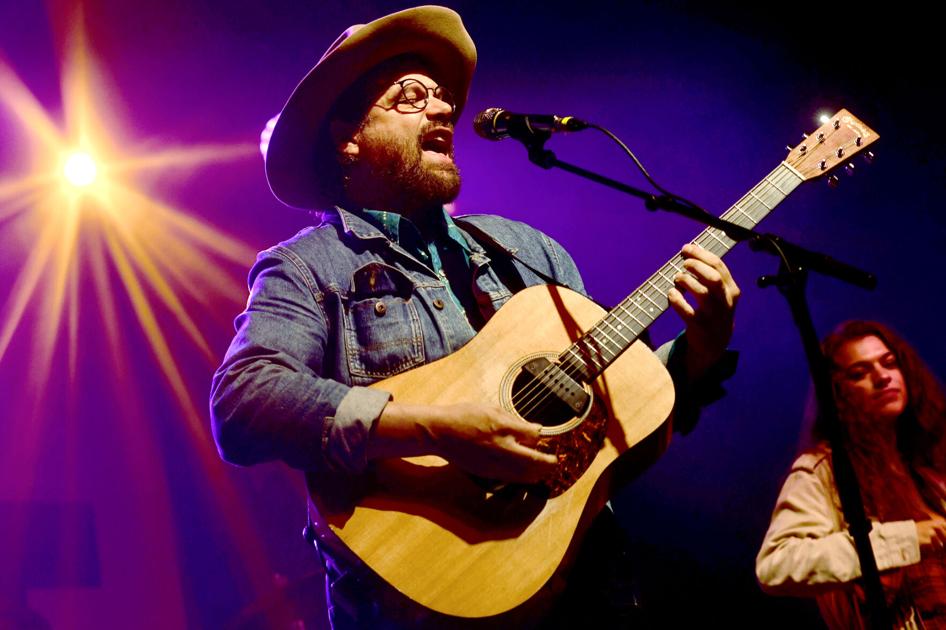 JOHNSTOWN, PA – Missy Brogan and her boyfriend, Jeremy DiBenedetto, had never been to Johnstown before, but when they saw Uprooted, with Rusted Root's Michael Glabicki, listed for this year's AmeriServ Flood City Music Festival , they knew they had to visit.
The couple traveled to the city from Petersburg, West Virginia, and had a blast on Friday, on the opening night of the two-day event at Peoples Natural Gas Park.
"They have a nice setup," Brogan said. "I like the variety of groups.
The couple were also impressed with the various sights in the city and would like to return to explore the area further. DiBenedetto said they also look forward to seeing who signs up to perform next year.
After a year of canceled events, Lauren Forte and John Isenberg, both of Johnstown, were happy to go out on a Friday night. The couple regularly attended live performances and enjoyed the festival.
"We live up to it," Isenberg said.
Forte added that she was excited to hear new music and have a great time.
Amber Skibo and Janie Grela were looking forward to the same experience.
"This is my first music festival I've been to," Skibo said. "So far I am extremely impressed."
Good weather aside, Skibo was happy to see so many local food vendors available. Grela said she loved the variety of music and praised the Johnstown Area Heritage Association for hosting the event.
Three stages with performers drew crowds to different parts of the park, while others roamed the food and vendor tents closer to the gate.
Cheyenne Strenski, a 15-year-old student from Westmont Hilltop who volunteered for the festival, had fun listening to Maggie Rose at the Bud Light Mainstage during her break. Rose played from 6 p.m. to 8 p.m.
"The music is amazing," she said.
As a trumpeter, Strenski also enjoyed the West Philadelphia Orchestra, which performed earlier today.
Jared Matson, from Westmont, brought his wife, son and in-laws to attend the event because they had never been there before.
"I think it's good for the city," he said. "I think it's a big space and a good place."
His stepmother, Tina Revitsky, was also impressed with Peoples Natural Gas Park.
Outdoor events such as the music festival are perfect for him. She and her husband often attend outdoor concerts in Greensburg, and her favorite part about Peoples was the space.
"I'm so excited about everything," said Shelley Johansson, director of marketing and communications for JAHA. "It's just so well put together. "
She applauded the sponsor's commitment to making this year's festival happen.
"With one voice, they came forward and said we wanted this to happen," Johansson said.
She also expressed her enthusiasm for the different musical acts that people can enjoy.
The Flood City Music Festival returns on Saturday with the first act, Desperadoes, which takes the stage at 1:30 p.m. and the closest, Marco Benevento, at 10:30 p.m.
Joshua Byers is a reporter for The Tribune-Democrat. He can be reached at 814-532-5054. Follow him on Twitter @Journo_Josh.