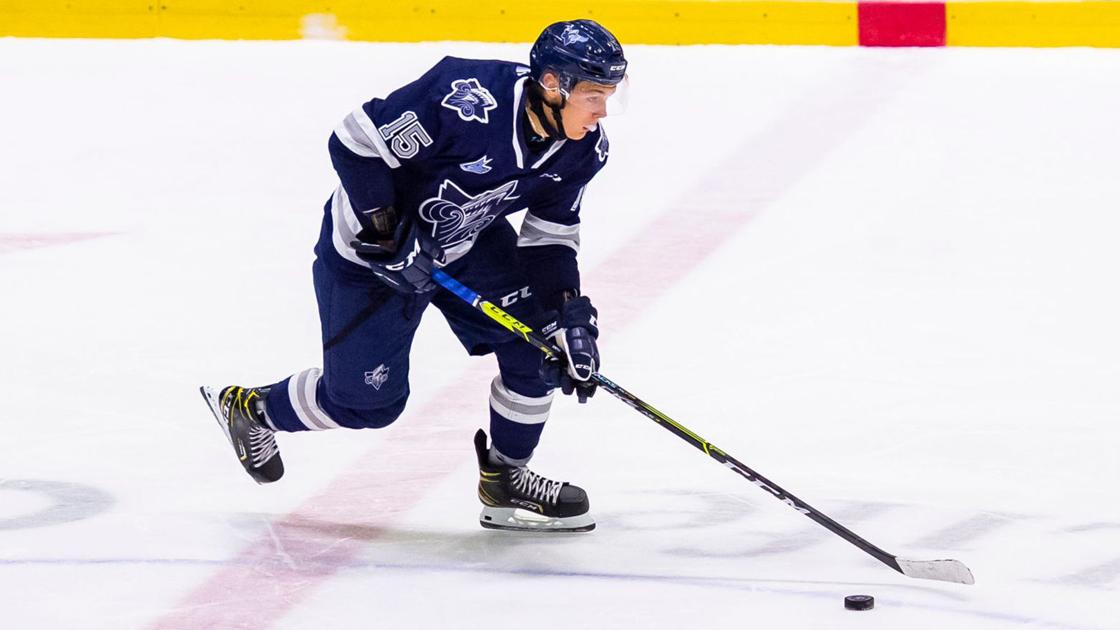 Against Chicago, he centered a line that included veteran Kyle Clifford and St. Louisan Logan Brown. He also played on the power play, getting an assist on a power play goal from Ivan Barbashev.
"He's a lot faster than I thought he would be," said Robert Thomas. "He's got a good shot. "
Bolduc didn't hesitate to throw that shot during a 3-1 break with three minutes left in the first half. With his pass options failing to materialize, Bolduc made the right choice in shooting, but Marc-André Fleury – who won the Vézina Trophy last season playing for Vegas – made the save.
"He's a talented player," coach Craig Berube said of Bolduc. "Watching him there in training, he's quick on his feet. He's on his guard, and he's got a good shot. Obviously he's got some good puck skills.
No more debuts
Forwards Nathan Todd and Tanner Kaspick, defenseman Griffin Luce and goalie Colten Ellis also made their first pre-season appearances for the Blues on Friday.
That left the hope of goaltender Will Cranley and injured Oskar Sundqvist as the only members of the training camp roster who did not make it to a pre-season game.
Todd, who signed in late July and holds a ticket for the American Hockey League, scored a goal in the first period from the Panhandle. Teammates Kaspick and Alexei Toropchenko collected the assists. Kaspick also made his presence felt, battling Chicago's Dmitry Osipov with 27.8 seconds left in the first period.