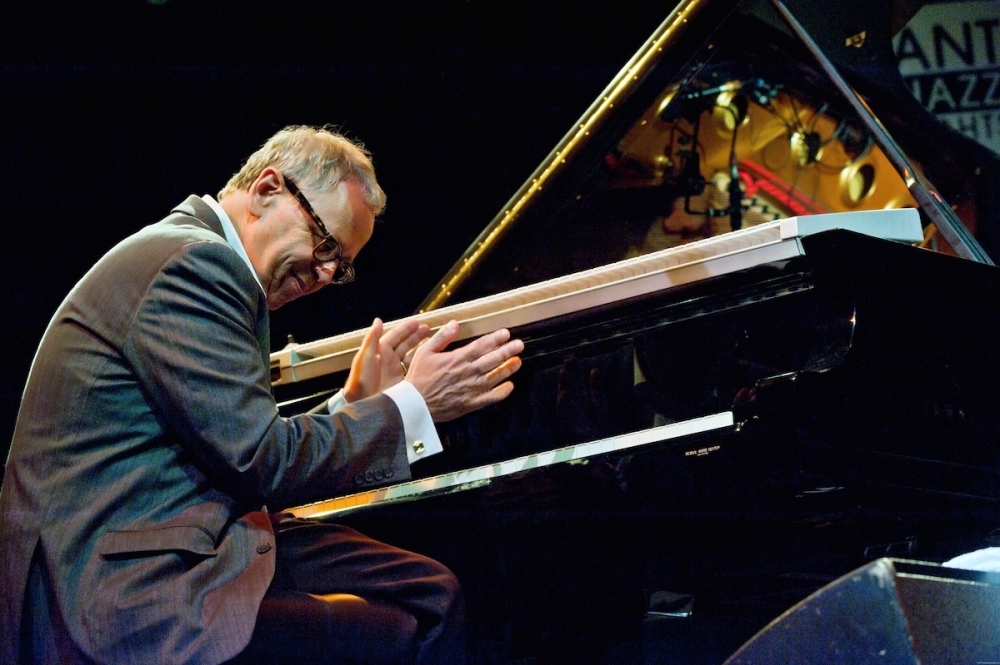 Check out these events in the coming weeks at Keller, Roanoke, Trophy Club and Fort Worth in the coming weeks.
June 25: Watch a movie outdoors, Play lawn games
Tanger Outlets presents Summer Movie Saturdays, which features a monthly family movie that is screened on the mall lawn near Polo Ralph Lauren. There will also be lawn games, food trucks and free popcorn while supplies last. This month's movie is "The Goonies." The film begins at dusk (8-8:30 p.m.). FREE ENTRANCE). Tanger Outlets Fort Worth, 15853 North Freeway, Fort Worth. www.tangeroutlet.com/fortworth
June 26: Practicing yoga with goats at the Trophy Club
Goat Yoga Dallas makes a stop at the Trophy Club near the shores of Grapevine Lake. An instructor will provide a 60-minute guided yoga session while friendly baby and adult goats push, nibble and jump on participants. Participants should bring their own yoga mat or large towel. 9 a.m. to 10 a.m. $24.74 (ages 5 to 12), $39.52 (ages 13 and up). Trophy Club Park, 2885 Trophy Club Park, Trophy Club. Eventbrite: Goat Yoga @ Trophy Club Park!
June 29: Test your ocean knowledge
Keller Public Library presents a pub trivia night at the local Shannon Brewery themed 'Drink Like a Fish'. Teams of one to six people over the age of 21 can compete in this ocean-centric knowledge competition. Door prizes and trophies will be distributed. 6:30 p.m. Free (entry). Shannon Brewery, 818 N. Main St., Keller. www.cityofkeller.com/services/library
June 30: Enjoy music and a movie at Keller Summer Nights
Catch the final edition of this year's Keller Summer Nights series in the grassy amphitheater behind Keller Town Hall. Attendees are encouraged to bring their own blankets or chairs, food and drink to enjoy live music by Ben Hatton and a screening of the animated film "Encanto". Food trucks are available on site. 7:30 p.m. (concert), 9 p.m. (cinema). FREE ENTRANCE). Keller Town Hall, 1100 Bear Creek Parkway, Keller. 817-743-4050. https://bit.ly/3xRnopB
July 13: Creating Wine Glass Art
A Le Painted Grape instructor will guide participants as they paint a pair of wine glasses provided with designs inspired by the "Sea La Vie" theme. Wine and food will be available for purchase. 6:30 p.m. to 8:30 p.m. $25. Wine: 30 on Oak Street, 400 S. Oak St., Unit 150, Roanoke. https://bit.ly/38k8pvn
July 16: Discover this exhibition
The Greater Keller Chamber of Commerce is hosting a home, lawn and garden exhibit. Members of the Greater Keller Chamber of Commerce will show what they can offer when it comes to remodeling or renovating a home or outdoor space. Members of the Chamber are invited to register to participate. 10 a.m.-2 p.m. Free admission. Keller High School, 601 N. Pate Orr Road, Keller. https://kellerchamber.com/event-calendar
Worth a Detour: Listen to Jazz on July 21
Acclaimed pianist Kenny Werner will perform jazz with Tony Award-winning performer Betty Buckley as part of the Fort Worth Public Library's third Thursday Jazz Series. The series, which takes place on the third Thursday of every month between June and October, is supported by the Fort Worth Public Library Foundation. 6:30 p.m. Free. Central Library, 500 W. Third St., Fort Worth. www.fortworthtexas.gov/news/2022/6/library-jazz