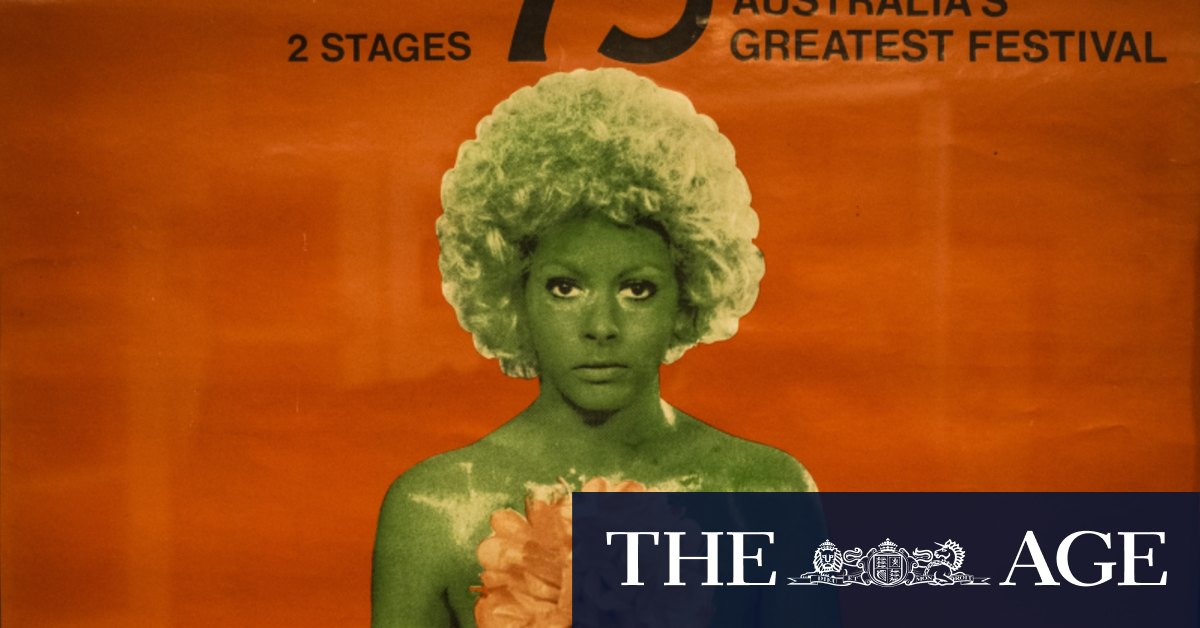 There are rare images of the British band Queen, who performed in 1974, taken by photographer Peter Lane. And there's Sunbury's 1973 triple live album – Michael Gudinski's first album released by Mushroom Records.
There is also a 1975 festival poster of a green-tinted nude woman holding a flower. It was found in a house in Gisborne by new owners, who lent it to the exhibition.
Hume Mayor Carly Moore said the exhibition "recognizes the historical significance of festivals and their significant contribution to Australian musical history and culture".
Curator Carmen Reid said for participants such as Ms Sweeney, the festivals were "part of their memory and a formative part of their lives".
Ms Reid said festivals were important for showcasing bands such as Skyhooks, Chain, Daddy Cool, Spectrum and Madder Lake.
"It made it possible to move from Australia seeking musical influence elsewhere to bring it back to local acts – celebrating them, building them, being proud of them and exporting them overseas."
Ms. Sweeney doubts you can replicate the festival vibe today. Besides the "awesome" music that introduced her to new bands, there was a "unity" among the crowd.
"I met these thousands of new friends. There were fights, but everyone generally got along well. They wanted to be there and enjoy the moment.
"Most of my Facebook group members say it was the best time of our lives, and we were privileged to have it."
People are invited to write memories of the festivals on a wall in the exhibition.
Barefoot in the Grass: 50-Year Anniversary of the Sunbury Music Festival is free at Sunbury's Hume Global Learning Center through March 27.
On February 10, there will be a screening of the Sunbury '72 documentary. On February 17, there will be a panel discussion with festival lighting director and author Peter Evans, along with roadies, musicians and fans, and performances from Mike Rudd of Spectrum and Brenden Mason of Madder Lake. Reservations are essential for both events. Search barefoot in the grass on hume.vic.gov.au