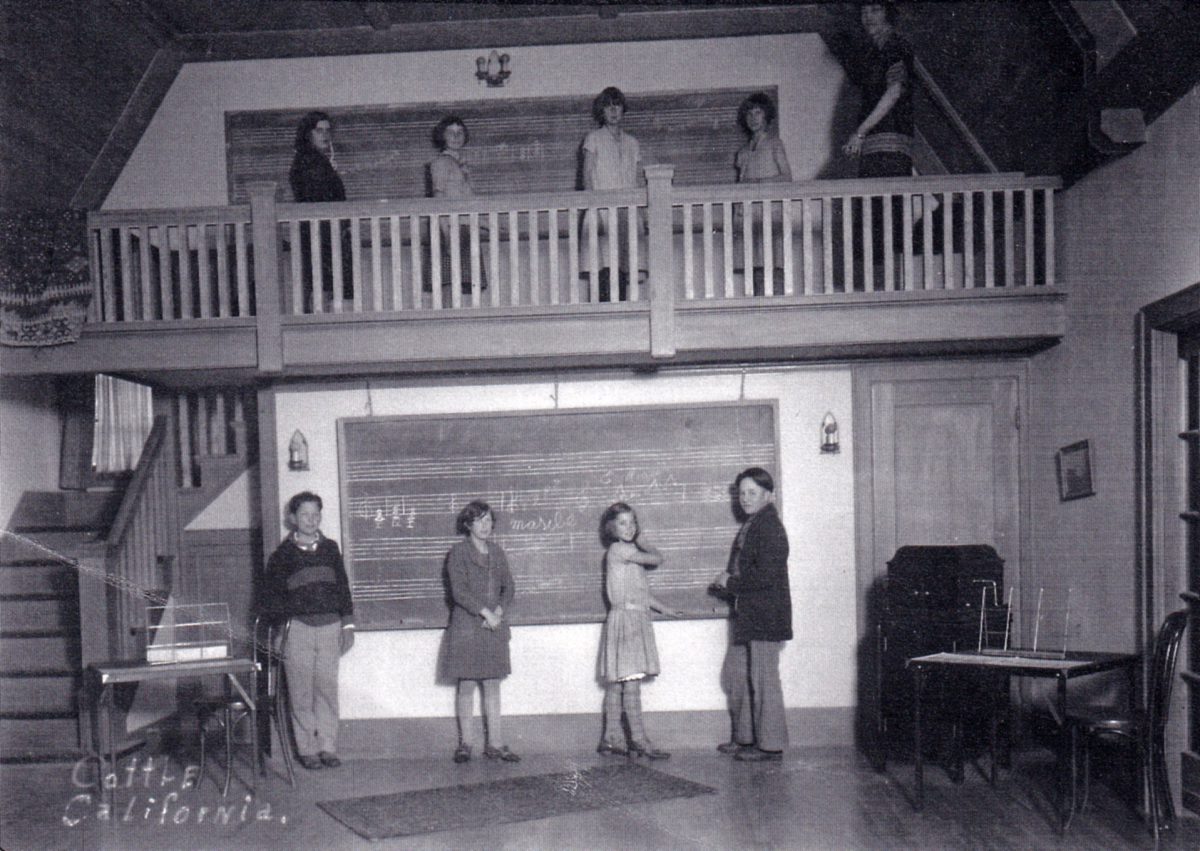 After many years of reviewing shows, I ventured to the other side. I was part of the production team for a concert.
Legendary jazz musician Dave Brubeck comes from Concord, California, of course. He joins the ranks of Concord-born people who include Olympic gold medalist Natalie Coughlin, Carlos Alazraqui ("Reno 911," "Rocko's Modern Life"), Blake Anderson ("Workaholics"), Tom Hanks, you better to know… and me, who is writing this column.
When he was around 11, Brubeck played Masonic Temple here. This was one of the first stages he performed on. The Masonic Temple eventually came into the possession of the Concord Historical Society, who restored it and turned it into their event center. And it did a good job, if I may say so myself (which I do, because my dad, Marc Willis, was the contractor in charge of the restoration).
Back to Dave Brubeck. It was decided to dedicate the stage to him, so after a plague-related delay, the Brubeck Brothers Quartet – featuring Chris Brubeck on bass and trombone and Dan Brubeck on drums – were on hand to play a show to make it official dedication to their father. .
I'm biased, of course, being involved, but the show was amazing. Writing a proper review would apparently be "unethical" or whatever, but I assure you you missed it by not getting tickets when you had the chance. And if the quartet ever returns to the Bay Area, you should check it out. And you should join the Historical Society to support its work.
Anyway, it's supposed to be a column of music, so on to music. After the show, I realized I had been doing this column for over four years and I don't think I gave jazz its due. So it's time to rectify that with five of my favorite jazz songs. Aficionados will probably criticize it for being too mainstream, but luckily, I don't care.
Dave Brubeck – "Take Five"
Look, I can't spend a few weeks listening to Brubeck's music for repeat video cues and not put him first on the list. "Take Five" is his most famous song, of course, and for good reason. But don't sleep on "Blue Rondo a la Turk".
You know what, just listen to everything Free time. It's a classic from start to finish and I'm not saying that just because of the close association with Tom Hanks and me.
---
Duke Ellington – "It Means Nothing (If It Ain't Got That Swing)"
From Brubeck, let's move on to his friend Duke Ellington.
One story I heard before the show in a talk from Brubeck's son, Chris, was about Dave appearing on the cover of Time Magazine. Time was going to put a jazz musician on the cover for the very first time and it was between Brubeck and Ellington, who were touring together at the time. Ellington first saw the magazine with Brubeck on the cover and brought it to her, and when Brubeck saw it his reaction was, "That should have been you."
You can make assumptions about a white jazz musician in the 1950s, but Brubeck did everything he could to fight segregation. He was a passionate civil rights supporter and used his position to do some pretty radical things at the time. But it will have to be a different column.
Miles Davis – "Moon Dreams"
All I have to say about Miles Davis is that he called an album Birth of cool and that was an accurate description. "Cool" as a slang term in the modern sense started in the 1930s, but Miles Davis really gave it meaning.
Miles Davis went to Juliard – admittedly before he was called that – but dropped out because he focused too much on European (i.e. white) music and started playing full time. Three years later, he recorded the songs which would later be compiled on Birth of cool and release them as singles, which really serves to prove his point. If Miles Davis tells you that you make bad music, listen.
---
Charles Mingus – "Goodbye Pork Pie Hat"
If you know any Charles Mingus songs – and you Philistines should – this is probably the one. Almost all of his songs are great, but this one is really great.
Without the backstory, the title might sound weird and surreal, but luckily for you, it's a music chronicle so I'll give you the backstory: Mingus wrote the song as a tribute to Lester Young, saxophone innovator and inventor of what you think of as 30s jazz slang. Young was known for his pork pie hats, which is a style of hat; Look for it.
Also read about Lester Young. He's not on the list because I only had five spots, but he's cool too.
Thelonious Monk – "Straight No Chaser"
Let's put that aside: Thelonious Sphere Monk is one of the biggest names of all time. He does and we have to appreciate it.
Thelonious Monk was a genius, obviously, but he was also delicately described as "eccentric" in his life. One wonders if it was just the weird behavior of a genius or mental health issues; he was discharged from the army during World War II for psychiatric reasons and had been diagnosed with bipolar disorder and schizophrenia, but others in his life maintain that he had neither of these conditions and that they are medications prescribed to treat them that caused problems.
Like many great artists, Monk's music didn't sell well when it was new. It wasn't until other artists liked and learned from her that she was retroactively appreciated for being ahead of her time. It never pays to be so good that you're a decade ahead of the audience, I guess. But he was one of five jazz musicians to grace the cover of Time, along with Brubeck, Louie Armstrong, Wynton Marsalis and… Duke Ellington. If Brubeck was right and he should were Ellington on that first cover, they finally got there.
Follow editor Daniel J. Willis and tweet him column ideas at Twitter.com/BayAreaData.