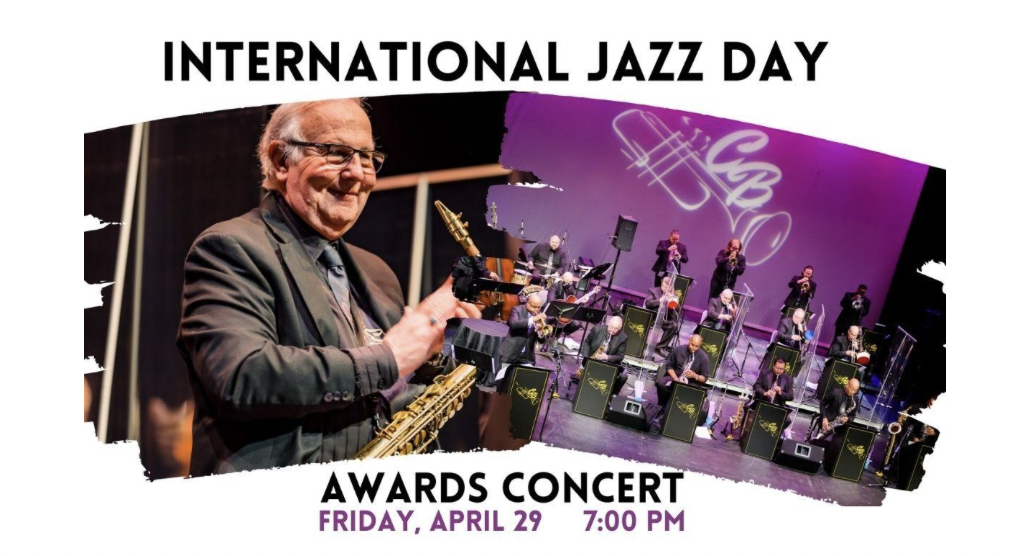 April 13, 2022
Dave Schiff and the Clifford Brown Festival Orchestra will honor the legacy of the late Hal Schiff and the 2022 winners
The second annual Clifford Brown International Jazz Day Awards will take place on Friday April 29, 2022, at 7 p.m. – both online and in person – as part of the City of Wilmington's International Jazz Day festivities. This year's celebration will feature tenor saxophonist Dave Schiff and the Clifford Brown Festival Orchestra honoring the legacy of his father, Hal Schiff, and the 2022 winners.
Award nominations were accepted in four categories: Clifford Brown Advocacy, Volunteerism & Philanthropy in Jazz Award; the Clifford Brown Young & Swinging Award; the Clifford Brown Award for Best Jazz Presenter; and the Clifford Brown Legacy Award.
The live concert, with musical accompaniment by the Clifford Brown Festival Orchestra under the musical direction of Gerald Chavis on trumpet, will take place on Friday, April 29 starting at 7 p.m. at the Music School of Delaware located at 4101 Washington Street, it is the historic location of Hal Schiff's Music Camp, where the elder Schiff would bring top jazz performers from New York and beyond to teach budding young musicians. The show will also stream online and the link will be available for repeat viewing until Sunday, May 1, 2022.
"Hal changed the trajectory of my life by taking me on tour in Europe as a teenager," music director Gerald Chavis said, "that's when I decided to take my music to the His jazz summer camp prepared me for the challenge.
Tickets for the concert are $10 (online) and $25 (in person) and are available at www.cityfestwilm.com/events. Artist Exchange Eastside Neighborhood Revitalization Project and the Arts Work Youth program.
international jazz day [jazzday.com] brings together communities, schools, artists, historians, scholars and jazz enthusiasts from around the world to celebrate and learn about jazz and its roots, future and impact; raise awareness of the need for intercultural dialogue and mutual understanding, and strengthen international cooperation and communication.
Clifford Brown Year Round is presented by Cityfest, Inc. and the City of Wilmington Mayor's Office of Cultural Affairs with generous support from the Delaware Division of the Arts, Kenny Family Foundation, Delmarva Power, Corporate Exelon, WRTI 90.1 FM and Gerald. Chavis Music.