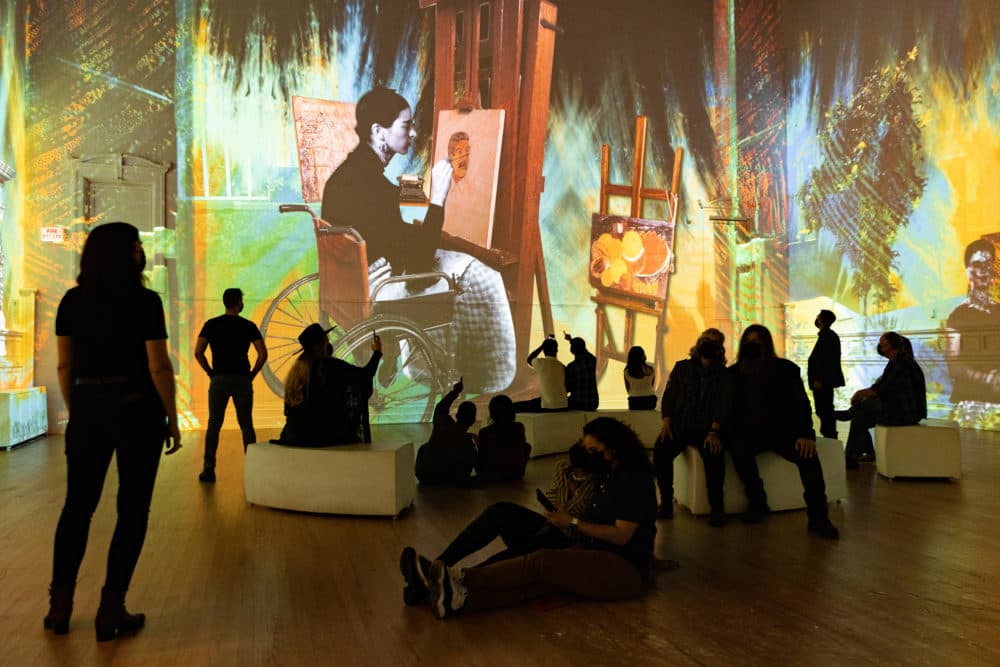 As Valentine's Day has passed, it looks like we've entered the final stretch of winter. We will be back to enjoy the outdoors soon enough. At least that's what I tell myself. Until then, we've found a few activities to keep warm and busy. This weekend you can catch a classic cartoon festival, catch an experimental jazz performance and immerse yourself in the work of one of the most important artists of the 20th century.
Friday February 18
On Friday night, the ICA will host a special one-night-only performance by Mary Halverson and her band, Code Girl. The group features artists known for blending flamenco, rock and psychedelia to create a kind of avant-jazz. Halverson is one of New York's most in-demand guitarists and has been called "one of the most exciting and original guitarists in jazz – or otherwise". It's sure to be a sonic adventure not to be missed.
---
From Friday 18 February to Sunday 27 February
For a bit of nostalgia this weekend, you can see beloved Looney Tunes characters at The Brattle. After sitting out last year, the theater welcomes spectators to the 26th Bugs Bunny Film Festival. Come and watch your favorite classic cartoons in an all-35mm film program. Audiences can expect around 10 short films with a total running time of around 70 or 80 minutes.
---
Until May 8
The team responsible for "Immersive Van Gogh" – a different experience from the two who came to Boston – offers a new show highlighting the work of Frida Kahlo. Digital reproductions of the artist's indelible portraits are projected onto 500,000 cubic feet and are accompanied by a score composed by Luca Longobardi. Kahlo's photographs, drawings and inspirations are featured alongside famous works such as "The Two Fridas" (1939), "The Wounded Stag" (1946) and "Diego and Me" (1949). Although the artist needs no introduction, perhaps this immersive medium will allow for deeper introspection and, therefore, a deeper understanding of Kahlo, the artist and the person.
---
From Thursday 17 February to Sunday 20 March
Playwright Melinda Lopez shines a light on the lives of underrepresented scientists with art this weekend. Produced by Underground Railway, the play "Young Nerds of Color" has taken years to prepare and will be presented at the Central Square Theater from today until March 20. The production team weaved interviews with over 60 scientists of color to create a show. who celebrate both their triumphs and strengths while addressing the challenges of being a minority in STEM. If you're not ready to attend the play in person, you can purchase a digital version, available to stream from March 7 through April 3.
---
From Thursday 17 February to Sunday 24 July
This weekend, the work of multidisciplinary artist Raida Adon will be presented for the first time in the United States. Always tender, the exhibition explores the meaning of home. The exhibit will feature his 2018 film, "Strangeness," cartoon screenings of Adon, and two in-person performances. Adon says his art addresses his personal experiences and "the harsh and oppressive political situation in which I exist", as well as "timeless spiritual concerns and the immense mystery of human existence". His personal exhibition will be presented until July 24 at the Rose Art Museum.